Welcome once again to Hostnali Webhost, a Simple, Secure & Dependable hosting provider. We have optimized hosting plans, Reseller Hosting Plans, Master Reseller plans, VPS servers as well as Dedicated servers. Today, however, we will be focusing on [page_title]. Read on and get the knowledge and skills to make your Web Hosting experience fun.
WordPress is a CMS software with an easy to access admin account and a simple to manage blog system. In order to access your WordPress account, you need to follow these instructions:
1. Open https://hostnali.co.ke/wp-admin (Replace hostnali.co.ke with your domain name) in your browser.
2. Enter your WordPress username and password in the login fields an click on Login.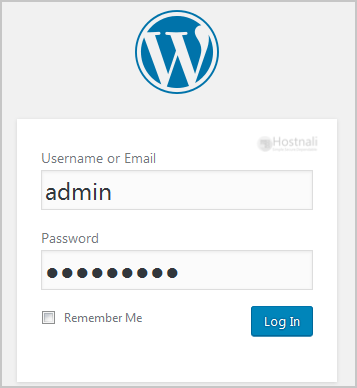 3. WordPress will redirect you to the WordPress Admin Dashboard.