Welcome once again to Hostnali Webhost, a Simple, Secure & Dependable hosting provider. We have optimized hosting plans, Reseller Hosting Plans, Master Reseller plans, VPS servers as well as Dedicated servers. Today, however, we will be focusing on [page_title]. Read on and get the knowledge and skills to make your Web Hosting experience fun.
1. Log into your cPanel account.
2. In the Databases section, click on MySQL Databases Icon.


3. Under MySQL Users in the Username field, enter the new username you wish to create.
4. Enter your new password or use a password generator.
5. Click on the Create a User Button.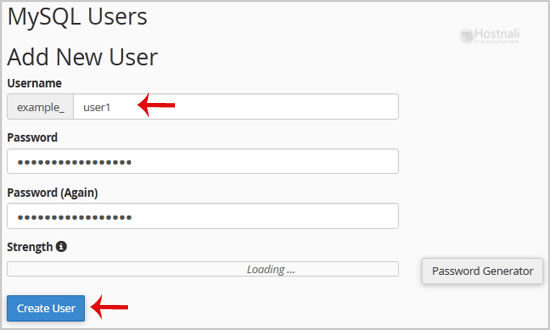 Tip: Write down the Database Username and Password on a notepad so that when you need them, you can easily recall them while installing a script manually.