Welcome once again to Hostnali Webhost, a Simple, Secure & Dependable hosting provider. We have optimized hosting plans, Reseller Hosting Plans, Master Reseller plans, VPS servers as well as Dedicated servers. Today, however, we will be focusing on [page_title]. Read on and get the knowledge and skills to make your Web Hosting experience fun.
Security is important for our data safety, and we recommended you enable the Two-Factor Authentication(2FA) on your cPanel account so that hackers will be unable to access your cPanel account even if they have somehow obtained your accounts user and password details.
What are the Requirements?
You will need a smartphone with a supported time-based one-time password app. Mobile Phone OS like Android, Windows, and iOS and Blackberry, have an app for 2FA.
How to Enable the Two-Factor Authentication on Your cPanel Account?
1. Log into your cPanel account.

2. In the Security section, open the app installer by clicking on the Two-Factor Authentication Icon.


3. Click on the Setup Two-Factor Authentication and under Step 1, Scan QR code using your Google Authenticator or 2FA Authenticator APP. If your APP doesn't have a QR Code reader, you can manually enter the Account name and Key number.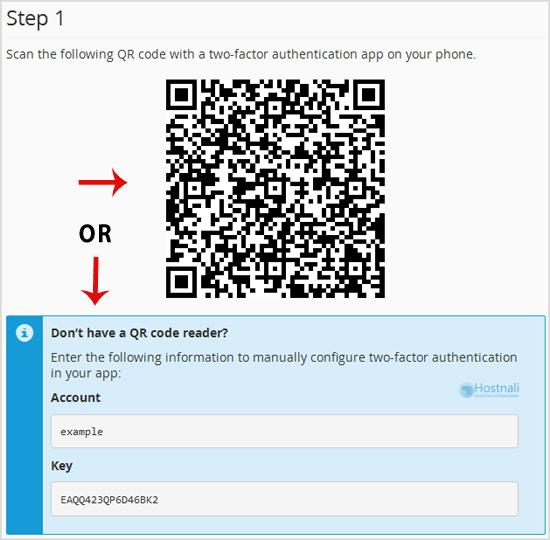 4. In Step 2, under the Security Code text box, enter your Two-Factor Authentication code and click the Configure Two-Factor Authentication button.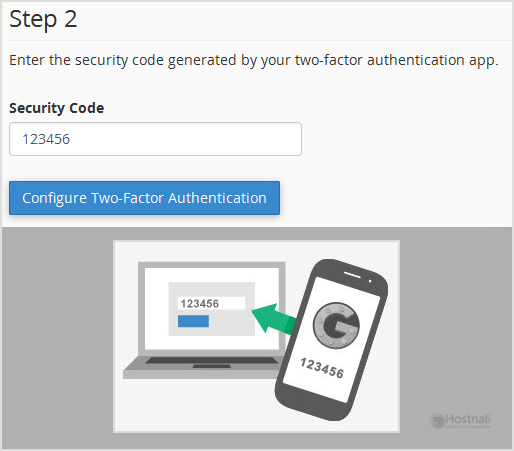 You will see a message, such as Success: Two-factor authentication is now configured on your account.