Welcome once again to Hostnali Webhost, a Simple, Secure & Dependable hosting provider. We have optimized hosting plans, Reseller Hosting Plans, Master Reseller plans, VPS servers as well as Dedicated servers. Today, however, we will be focusing on [page_title]. Read on and get the knowledge and skills to make your Web Hosting experience fun.
Do you want to force your cPanel users to change their passwords after login? If so, follow this tutorial.

1. Login to your WHM Account.
2. Go to Account Functions >> Force Password Change or type Force Password in the search box, and the option will appear.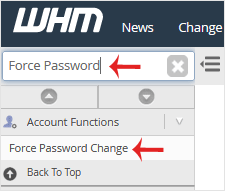 3. Under Force Password Change, you can click on Select All or choose the selected user. Then, click the Submit button.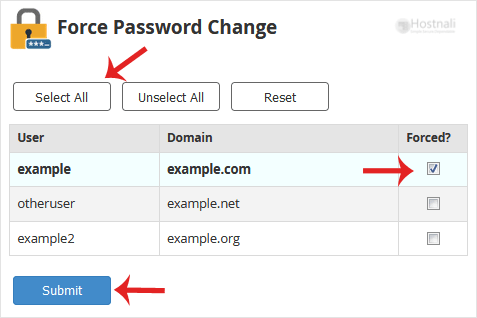 Now, it will force your users to change their passwords after login.