Welcome once again to Hostnali Webhost, a Simple, Secure & Dependable hosting provider. We have optimized hosting plans, Reseller Hosting Plans, Master Reseller plans, VPS servers as well as Dedicated servers. Today, however, we will be focusing on [page_title]. Read on and get the knowledge and skills to make your Web Hosting experience fun.
SolusVM is a popular VPS hosting control panel, and SolusVM master is used for controlling Slave node(Servers) and managing VPSs.
What are the requirements?
– Fresh CentOS 7, installed on your VPS/Server.
How to install SolusVM Master?
Step 1: Log in to SSH as a root account and run these two commands:
wget https://files.soluslabs.com/install.sh
sh install.sh

Then, it will display options, allowing you to choose virtualization. Since we are going to install SolusVM Master, we will select Option 1.
Enter "1" (without the quotes) and press Enter.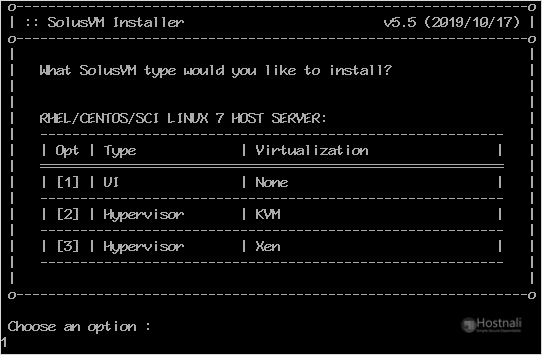 The installation can take from 5 to 10 minutes and will depend on the speed of your server.
Once the installation is complete, it will show you an admin URL and the Username/Password for your account.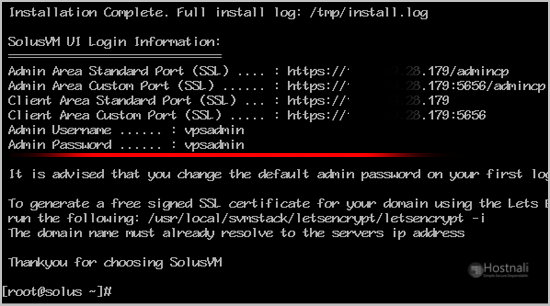 Step 2: You can now access your Admin control panel, Open your SolusVM Admin URL in the browser and enter your login details.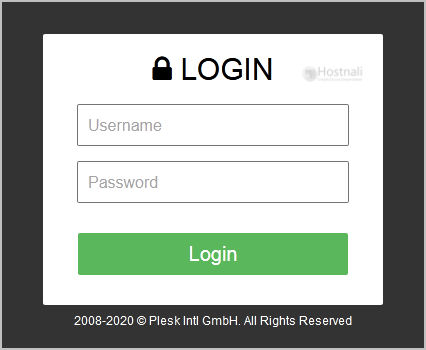 Note: Don't forget to change your default username and password for SolusVM. The default username/password is not secure, and it is easy for anyone to access your panel with them.