Welcome once again to Hostnali Webhost, a Simple, Secure & Dependable hosting provider. We have optimized hosting plans, Reseller Hosting Plans, Master Reseller plans, VPS servers as well as Dedicated servers. Today, however, we will be focusing on [page_title]. Read on and get the knowledge and skills to make your Web Hosting experience fun.
It is possible to remove multiple posts in your WordPress dashboard. You can also delete selected posts with just a few clicks.
1. Login to your WordPress admin dashboard.

2. Under the dashboard menu, hover your mouse over Posts and click on All Posts.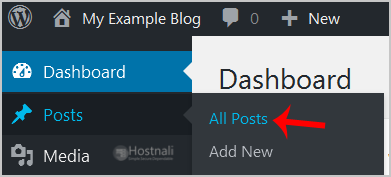 3. Tickmark the top checkbox, and all checkboxes will be automatically selected.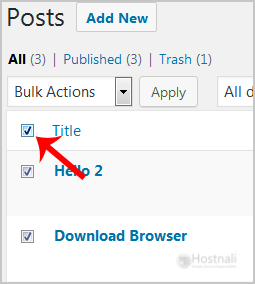 4. Now click on Bulk Actions and select Move to Trash from the drop-down menu. Then click on Apply.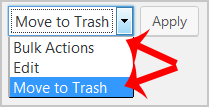 It's done. Your post is removed and no longer available for public view.