Welcome once again to Hostnali Webhost, a Simple, Secure & Dependable hosting provider. We have optimized hosting plans, Reseller Hosting Plans, Master Reseller plans, VPS servers as well as Dedicated servers. Today, however, we will be focusing on [page_title]. Read on and get the knowledge and skills to make your Web Hosting experience fun.
1. Login to your WordPress admin dashboard.

2. Under the dashboard menu, hover your mouse on Posts and then click on Add New.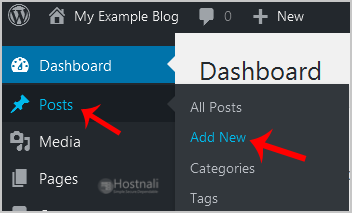 3. Enter Title in the Title box and write your blog post.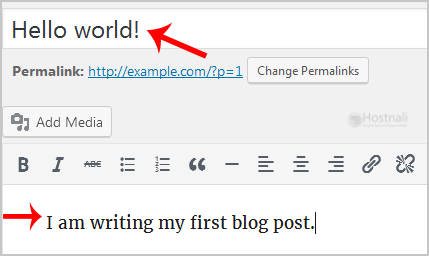 4. Scroll down to the Tags option and enter tags. If you wish to enter multiple tags, use a comma, and click on the Add button.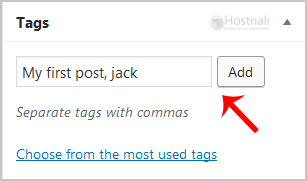 5. Select the appropriate category or click on Add New Category.
6. Now scroll up and find Publish. Then click it.