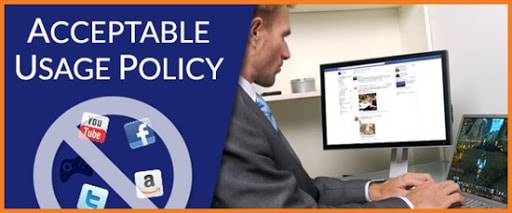 Todays As we know that the blogging industry is growing rapidly that provides readers the quality content with the material, gossips, news articles, Education based content. Here is the New Frontier for your Acceptable Usage Policy (AUP) in Kenya that you need to consider before you start your own blog. There are many tools that are designed to help everyone from a personal blogger to a big corporate user.
But do you know how Acceptable Usage Policy(AUP) is affected by blogging? In order to make blogging accurately, you must define what your blog is all about. The word "Blog" is constituent of two versions "weblog" and what it means is like a message board where someone put their post and other people used to read the message board. A blog can be viewed privately or publicly depending upon the owner of the blog whether he wants to read his post by everyone or some specific group of people. Bloggers provide in-depth knowledge about the specific topic, and their opinions and fact as well, but their motivation is to bring the readers together.
Blogging is a very fascinating journey If you love to share content with others if would love your journey but there is some responsibility that comes with this journey and that provides high-quality content to your users and let them feel that you are adding some value into their life and give the reason to come back again and again to your website.
Blogging is a very good and interesting way to communicate with minded people, It's like an amazing journey where you can share your thoughts and other people also give their options by giving comments on that post. If an Organization Addresses the AUP their peer to peer, Instant messaging, email, and other web-based communications, They also know that they need to consider bloggers as important for them. The organization should decide themselves as they want their employees to read their blogs and understand the overall communication policy.
Blog security is very important as Employees post their identities and information to a response of the blog so it must be confidential. So it should have non -disclosure agreement that intellectual property should not be disclosed to read by everyone. If a person doesn't like the content of a blog he/she can comment inside the comments sections. the corporation may check the content of the blog whether its right information or not, So they can consider whether they need to set some changes inside the post or not
There are some legal and financial reasons that are very clear in the AUP. Some Organization do have a software where they can access what their employees are accessing inside the web, They put some filters so that they don't allow their user to view social sites, pornographic website, etc
Organizations that maintain their own blogs should be highly secured, Blogging is new to the corporate world, But Nowadays many companies taking benefits of blogging. As some industries totally running on Online advertisement and put their advertisement on google ads, Facebook ads, youtube ads, etc As per security Awareness and education might help the corporations, their employees, their business, etc