Having backed up your cPanel account, here is How to Restore cPanel Backup.

1. The first thing is to Log into your cPanel account.

2. Within the Files part, click on Backup Wizard Icon.


3. Below Backup/Restore textual content, click on on the Restore button.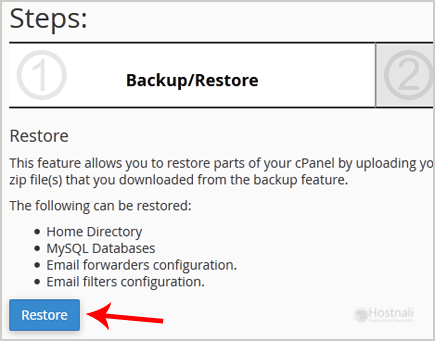 4. Below Select Restore Type, select the suitable choice.


5. Click on Browse, choose your backup file from your Computer, and click on on the Upload button.