Welcome once again to Hostnali Webhost, a Simple, Secure & Dependable hosting provider. We have optimized hosting plans, Reseller Hosting Plans, Master Reseller plans, VPS servers as well as Dedicated servers. Today, however, we will be focusing on [page_title]. Read on and get the knowledge and skills to make your Web Hosting experience fun.
You can set your custom/private nameserver from WHM.
1. Login to your WHM Account.
2. Go to Server Configuration >> Basic WebHost Manager® Setup or type Basic in the search box, and it will display the Basic WebHost Manager® Setup option. Click on it.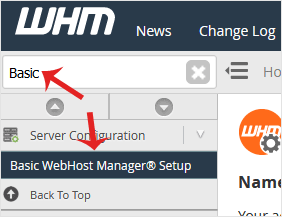 3. Under Nameservers, Select Explicitly Set the Nameserver and enter or change the nameserver in Nameserver 1, 2 fields. Then, click on Save Changes.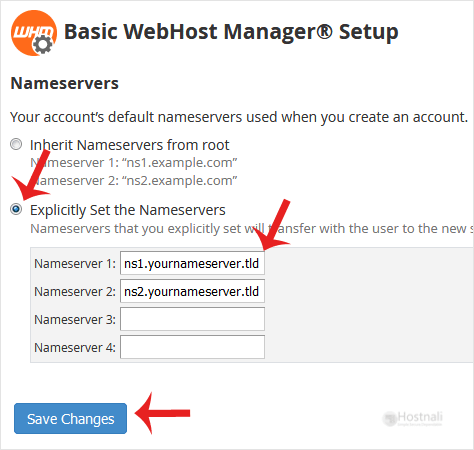 Note: Domain propagation takes up to 24 hours.