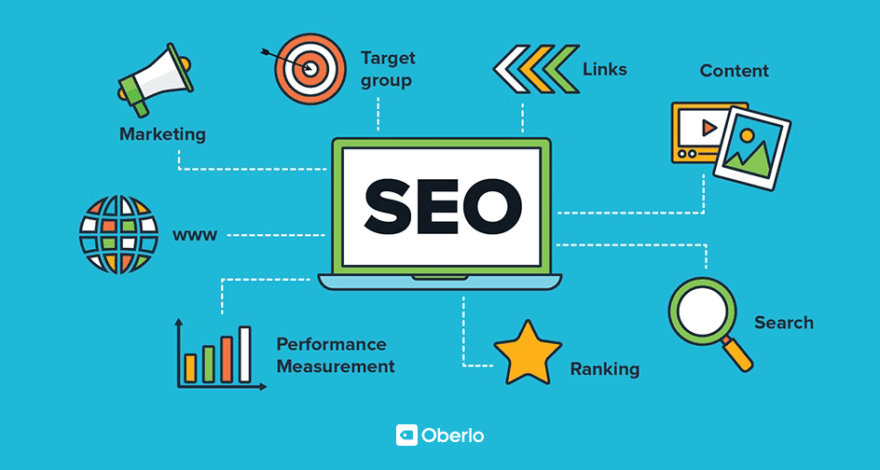 Here is how to create a website in in Kenya in no time and do SEO and get tons of traffic to your website and make some money? We present to you A Quick Intro To Search Engine Optimization & Website Design in Kenya. Topics covered include; search engine optimization, SEO, webpage design, choosing keywords, anchor tags, headings, and meta tags.
Search Engine Optimization in Kenya
Below are the terms and the elements you should look out for if you intend to get more organic traffic to your site in Kenya.
1. Keywords: The most important step is choosing the right keywords for your page in SEO. Keywords are actually the terms or phrases where you want your post or page to rank. It is important that you are specific when picking your phrases. If you are having a post on "best funny jokes in English" this keyword will be in the title, description, and tags, etc
2. Domain Name: The domain name should contain at least one keyword which is related to your blog which helps in SEO of your blog. For example a web hosting business like Hostnali Webhost may have a domain like this hostnali.co.ke
3. Anchor Tags: Anchor tags are nothing but also known as anchor text, and are the visible hyperlinked text on the page or post. Search engines typically look at them heavily so they are one of the most important factors.The anchor tags should contain important keywords in it. Care must be taken that they should not be too long and not too short and should be a clear indication of what content it contains.
4. Headings: When designing a webpage for search engine optimization, care should be taken that the headings should be present for your titles instead of graphic images to represent the post. Search engines consider headings more heavily as a sign of what is the content all about. Hence, the page should have headings that include your keywords, as the heading for this article is Search Engine Optimization & Website Design in Kenya.
5. Meta Tags: Meta tags help search engines to index the website correctly and help to know what the post is all about.The meta tags should contain the important keywords of the post.
6. Site Maps: Site maps are documents in a format of .xml that are submitted to search engines to index the site. A sitemap is a link that contains all the links of all the websites such as posts, pages, authors, feeds and RSS, etc. You have to submit it to google search console.
7. Web Content Development: Each page should contain at least 300 words, recommended is 500 words. When bot visits, they will read the entire site. So include your keywords in the very beginning text and then repeat a few more times within your text.
8. Speed and Performance: It is common to note that no one likes slow sites, if your site is slow, then visitors will not stay on the site waiting for it to load. This will make the bounce rate so high and google ranking will drop. The secret to a fast site starts with the type of web hosting you choose. Hostnali Webhost is the fastest web host in Kenya and fo this you can get started here. Get a domain and web hosting here, follow the above tips, and see yourself on the first page of google.