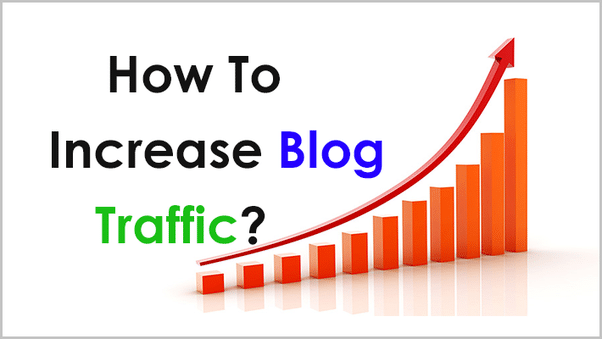 This article covers how to get tons of traffic to your blog in Kenya with 5 insane techniques and start seeing those long-awaited sales. We have already looked at Search engine optimization in Kenya and together with these tips, you will get the traffic you need once you set up your blog.
The very trending ways of promoting your products or services are blog website. They are very easy to install, administer, and update. They are search engines friendly. But if no one visits the blog then it's of no use? Exactly. The following are the five quick ways on how to boost traffic to your blog and get sales.
Ways to Increase Traffic to Your Blog in Kenya
A list of blog services to ping should be prepared. There are tons of blog services on the internet you can ping. Pinging means that you are notifying the service, that you've updated your blog. What these services then do is they list your new published posts and then sends traffic to your blog.A list of 50+ blog services is provided where you can ping your site. Or you can search on google or any other search engine. This is enough to give an initial boost to your send traffic to your blog.
Buttons should be added to popular newsreaders. What does this mean? Actually there are popular websites like google yahoo or Bloglines etc, which have a member area in it where you can submit your site with RSS feeds to fetch the latest updates from different blogs. In this way, you can have the latest updates from let's consider 30 blogs. A list of these popular pages is provided on my website by which Users add my blog to their newsreader members' area easily.
Content should be updated regularly. Search engines love websites that update their posts regularly. if you post regularly you will get targeted traffic from search engines that are guaranteed. At least one post should be posted every day or twice a day. But care should be taken that Too many updates per day can harm your search engine position and hits. Posts should be posted less than 10.
The post should be submitted in forums; Post in forums, but care should be taken not to spam. Content should be fresh and interesting and put a link to your blog to get traffic. Don't just post in any forum. For example, if you're selling services like CDs, post in forums that are related to music and CDs. Don't post in tech-related forums if you're selling furniture. Forum links are very good for increasing rankings in search engines due to good Da Pa of the forum.
Submit your website to blog search engines. There are many of search engines available, that list only blog types of websites. you can just google for "blog search engines" and you could find at least 20 of them listed. The blog search engines will send you targeted traffic to your blog. Be sure to write an attractive and catchy title and a good description to attract people, so that people will easily click on your link and may get more visits.
These are the five most useful techniques to get more traffic to your blog. One more useful tip is that sites that load fast rank higher in the google search engine, Hostnali Webhost is the fastest web host in Kenya and for this, you can get started here. Get a domain and web hosting here, follow the above tips, and see yourself on the first page of google.