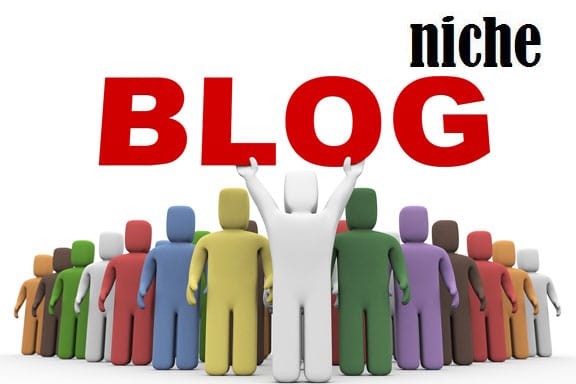 This article covers the best 7 benefits of building niche blogs in Kenya. What is a niche? It refers to a targeted market with profit potential which is not saturated with competitors means, in short, it has low competition. The whole idea is focusing on to realize the benefits of building niche blogs and then find the best niche markets out there on the search engine and start building it.
Benefits of niche blogging in Kenya

Niche Blogs are actually niche websites that are alive! It means that your blog will grow as you continue to publish posts regularly to your blog in a very short period. In contrast, many niche websites are never modified after they are created so high chances to one who updates his sites.
Blogs are designed to publish, update content, and maintain easily! Once the blog is made the only work it's a matter of getting into that habit of writing blog posts and publishing them regularly. writing and publishing is the only work to be done.
It is FREE or cost a few bucks to set it up. A Blog can be created on blogger.com or wordpress.org and taking time to study how those platforms work. Professional bloggers go with a custom domain. We have a tutorial on how to install WordPress that can help you here.
There are many ways by which you can make money from niche blogs such as: Installing third-party ads in your blog website (eg. Google Adsense , Chitika etc), – Recommending affiliate products to visitors rolling in your blogs (eg. Amazon, ClickBank, Jvzoo)
The blogs are interactive where Visitors are mostly allowed to post comments to the blog owner to give feedback. This helps the blog owner to update the site as per the feedback given by his visitors.
As blogs are updated regularly via blog posts and pages, blogs will rank higher in search engines as compared to websites. Hence, Search engines will visit your blog regularly as you blog more regularly updating. You can also place links of your other website so that they will get indexed quickly by the search engines.
Blog's syndication function is the most powerful benefit! What you can do is syndicate the contents of your blog easily by allowing other website publishers to publish your feed on their websites. This helps you to bring more traffic to your blogs as the visitors of that site will now subscribe to your feed via web-based newsreaders.
So having lots of benefits, doesn't it make a lot of sense to start making niche blogs as soon as possible? Get Reliable Web hosting and custom domain with us and kick start your niche site with a professional look.